Welcome to the DCTC Library's Graphic Design Technology subject guide. On this page you will find general information about the Library and helpful resources for learning about copyright and legal forms.
The 2nd page has information about the resources in our library and how to find them using our catalog.
The 3rd page is a gateway to the Library's best online resources and web sites for the Graphic Design Technology program.
Let's get started!
Legal forms and information
Contracts and legal forms are part of working with clients. Here are some helpful books and web sites that cover some of the legal aspects of graphic design.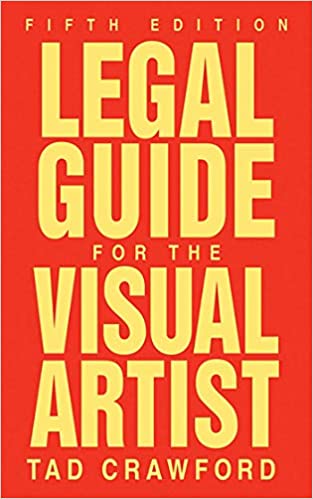 Legal Guide for the Visual Artist, 5th ed.
Tad Crawford, 2010
Main KF390 .A7 C73 2010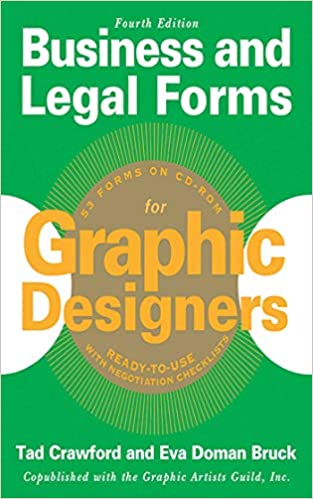 Business and Legal Forms for Graphic Designers, 4th ed.
Tad Crawford, 2013
Main KF390 .A7 C739 2013
Graphic designers need to understand copyright - how it protects your work and how to avoid plagiarizing other artists' copyrighted works. Here are some helpful books and web sites that cover copyright as it applies to graphic design and artwork.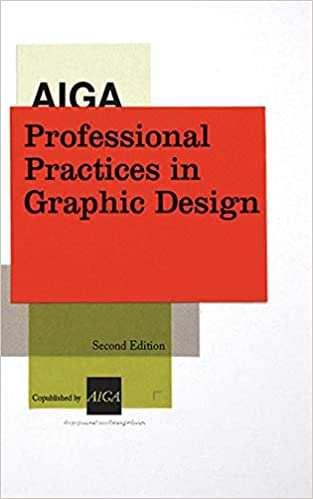 AIGA Professional Practices in Graphic Design, 2nd ed.
Tad Crawford, 2008
Main NC1001.6 .A44 2008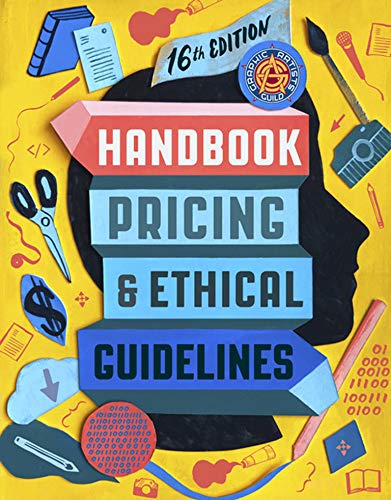 Graphic Artists Guild Handbook: Pricing & Ethical Guidelines, 16th ed.
Graphic Artists Guild, 2021
Main NC1001.6 .G73 2021
Behind the circulation desk we have our Course Resources collection. These are books and videos that instructors have asked us to reserve for certain classes. Books on reserve must be used in the Library unless you have permission from your instructor to check them out overnight. Click on this image to see which books we currently have on reserve for Graphic Design courses.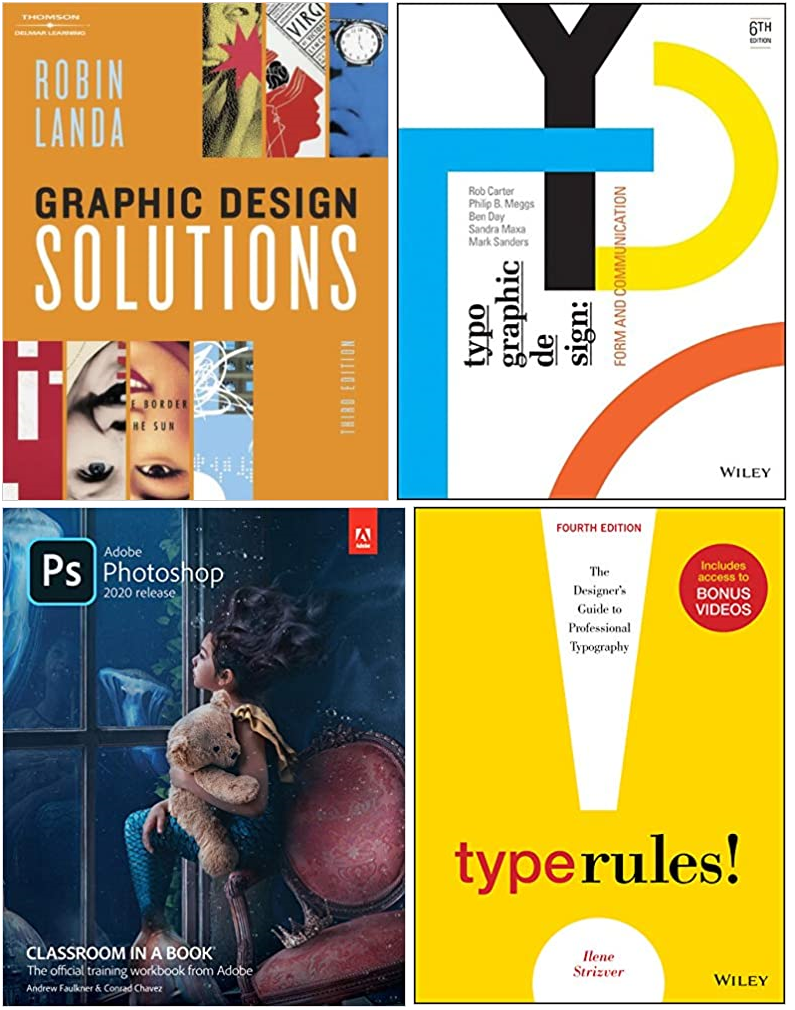 Use our catalog, OneSearch, to find the books and videos on our shelves, plus ebooks and streaming videos.
The best way to begin your search is to enter one or two keywords on your topic. To narrow your results, use the Modify My Results options on the left side of the screen. You can also click on a relevant title and click on one of its subject headings to focus your search on that particular topic.
Please ask a librarian if you need help locating anything you find in our catalog.
If we don't have the book, video, or article you're looking for, you can request it via interlibrary loan (ILL) and it will come to you. It's easy! E-mail library@dctc.edu to let us know what you're looking for and we'll do the rest.
Our collection is organized by Library of Congress call numbers. If you like to browse, most books about graphic design are shelved in the NC997-1003 and Z246 call number ranges. Ask a librarian if you need help finding anything.
Here are just a few of our books about graphic design
There are millions of full-text articles in our EBSCO, Gale, and ProQuest databases. The best way to begin your search is to enter one or two keywords on your topic. Each database is different, but there will be ways to limit and focus your results so that you find the most relevant and useful articles available.

Our
EBSCO databases
are an excellent place to start your search for magazine and journal articles.

Our
Gale databases
are another great place to find magazine and journal articles.

Search hundreds of U.S. newspapers, newswires, and news sites with
ProQuest U.S. Newsstream
.
Please visit the Library or e-mail library@dctc.edu if you have any questions about our online resources or if you'd like help finding articles on your topic.​
Graphic Design and Print Production Fundamentals is a free, online textbook published by British Columbia Institute of Technology and available for download from the University of Minnesota's Open Textbook Library.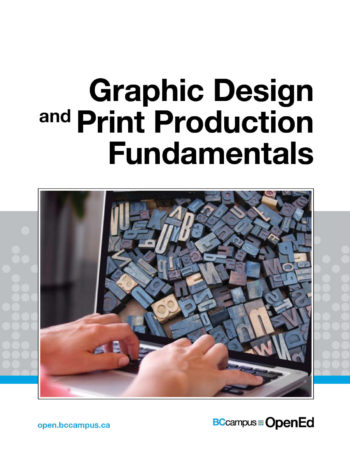 LinkedIn Learning, formerly known as Lynda.com, offers thousands of self-paced video courses and tutorials.
Logging into LinkedIn Learning is a little different from our other online resources. You'll still need your StarID, but if you're a DCTC student you'll use the username ab1234cd@go.minnstate.edu, replacing ab1234cd with your actual StarID. DCTC employees should do the same, except with the username ab1234cd@minnstate.edu.
Once you've logged into you LinkedIn Learning account, you can browse or search for courses and tutorials. Graphic design content covers Photoshop, Illustrator, InDesign, web content, layout, typography, and more.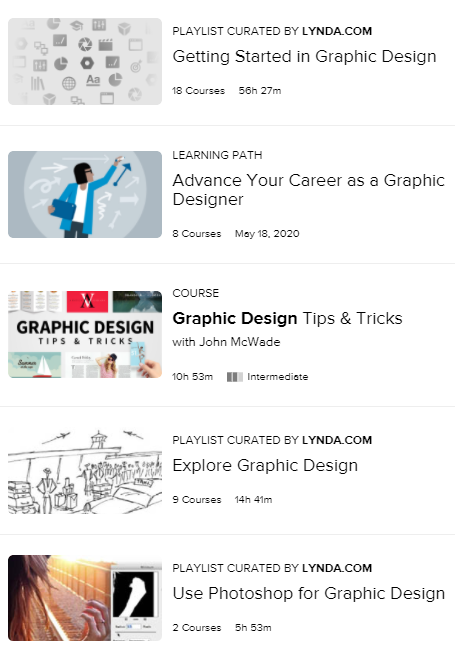 Artstor's Public Collections contain approximately 1.3 million freely accessible images, videos, documents, and audio files from museums, photo archives, scholars, and artists.
Here are just a few of the ebooks about graphic design you'll find in our EBSCO eBook Collection: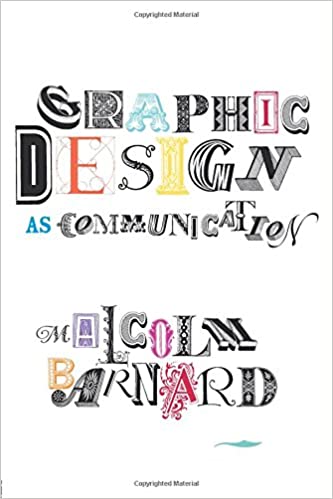 Graphic Design As Communication
Malcolm Barnard, 2005
Graphic Designer's Essential Reference: Visual Elements, Techniques, and Layout Strategies for Graphic Designers
Timothy Samara, 2011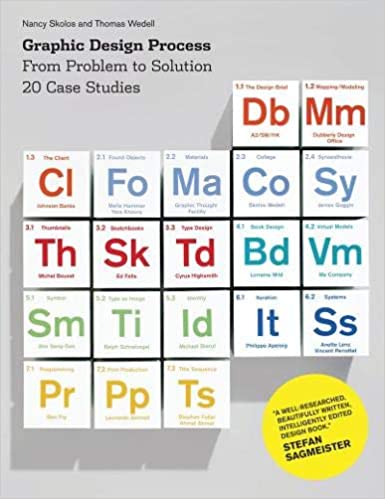 Graphic Design Process: From Problem to Solution: 20 Case Studies
Nancy Skolos, 2012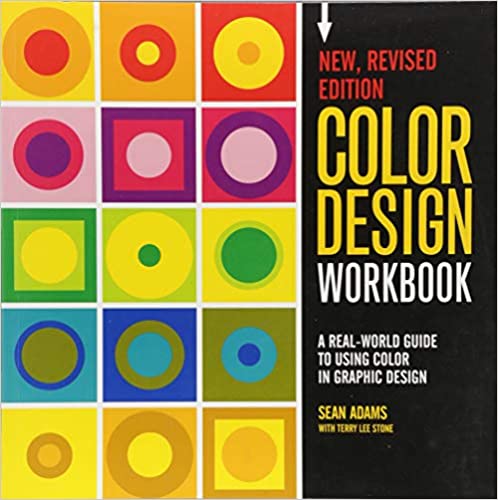 Color Design Workbook: A Real World Guide to Using Color in Graphic Design
Sean Adams, 2017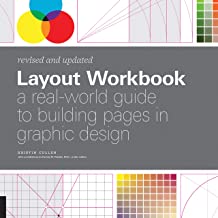 Layout Workbook: A Real-world Guide to Building Pages in Graphic Design
Kristin Cullen, 2018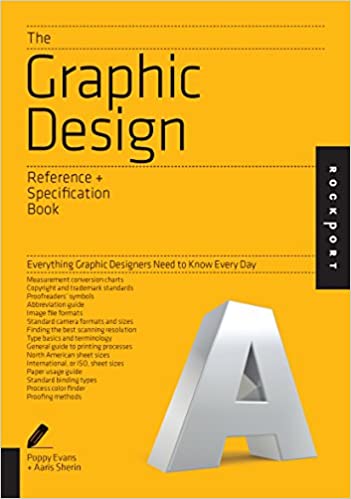 The Graphic Design Reference & Specification Book: Everything Graphic Designers Need to Know Every Day
Poppy Evans, 2013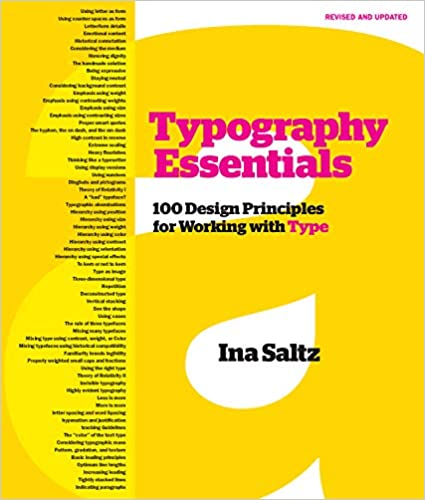 Typography Essentials: 100 Design Principles for Working with Type
Ina Saltz, 2019