Find Graphic Novels & Scholarly Articles
Primo OneSearch
Search the library catalog for physical graphic novels, eBooks, and electronic journal articles. Use the suggested keywords and subject headings in this guide.
EBSCO Academic Search Premier
Provides full text articles from over 4,600 publications, covering a wide range of academic subjects.
EBSCO MegaFILE
Another source that searches multiple databases for scholarly and popular articles.
Online Scholarly Publications:
The Comics Grid: Journal of Comics Scholarship:
Open-access, researcher-led, peer-reviewed academic journal. The journal aims to publish original and specialised contributions to the field of comics scholarship from multidisciplinary and media-specific perspectives.
ImageTexT Journal:
The objective of ImageTexT is to advance the academic study of an emerging and diverse canon of imagetexts. Chief among these are comic books, comic strips, and animations, but also represented are illustrated fiction, children's picture books, digital-concrete poetic forms, visual rhetoric, etc. Any work or works, tradition, school of thought, or critical method that foregrounds the intersections, interrelations, and disjunctions between text and image is an appropriate subject for inquiry and debate in these pages.
Keywords & Subject Headings
Cartooning
Comics
Comics, books, strips, etc
Comics, books, strips, etc -- History and criticsm
Comics, books, strips, etc -- Periodicals
Comics, books, strips, etc -- Social aspects
Comics (graphic works)
Graphic novels
Graphic novels -- History and criticism
Select Graphic Novels by Indigenous Creators
Electronic Access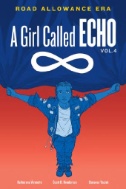 A Girl Called Echo / Katherena Vermette
v.1: Pemmican Wars
v.2: Red River Resistance
v.3: Northwest Resistance
v.4: Road Allowance Era
Richard Van Camp
A Blanket of Butterflies
Three Feathers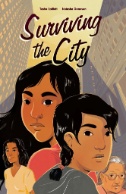 Surviving the City / Tasha Spillett
v.1: Surviving the City
v.2: From the Roots Up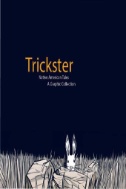 Trickster: Native American Tales, A Graphic Collection
/
Matt Dembicki
In the Library (Graphic Novels Collection)
Deer Woman: An Anthology
Call Number: E98.W8 D44 2017
Ghost River: The Fall and Rise of the Conestoga / Lee Francis IV
Call Number: PN6727.F73 G46 2019
Moonshot: the Indigenous Comics Collection (3 volumes)
Call Number: PN6790.N72 M66 2015
Paying the Land / Joe Sacco
Call Number: E99.C59 S23 2020
Super Indian (2 volumes) / Arigon Starr
Call Number: PN6727.S6764 S87 2012
This Place: 150 Years Retold / Kateri Akiwenzie-Damm
Call Number: F1029.9.A359 2019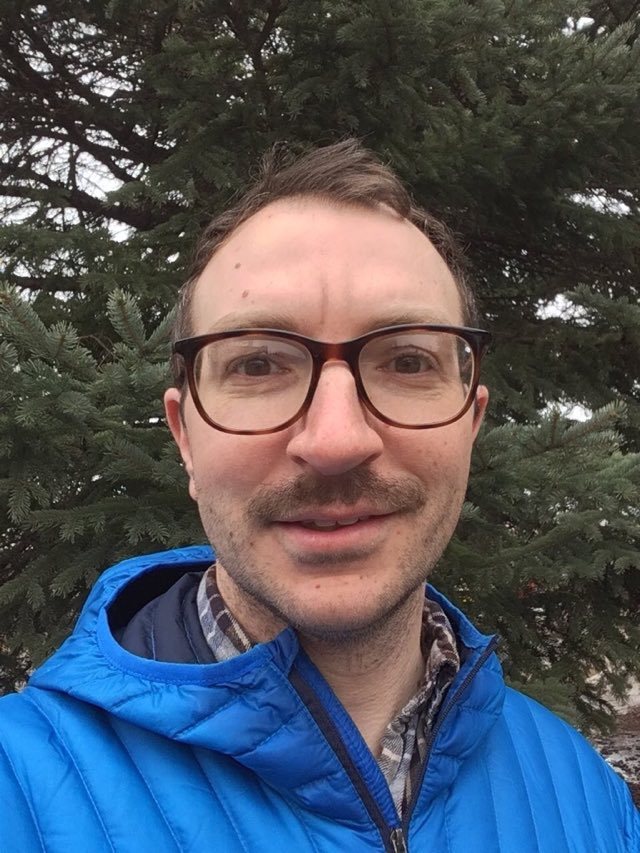 Keith Cich
Librarian
Ruth A. Myers Library
218.879.0837
​keith.cich@fdltcc.edu
Citing Graphic Novels in MLA
MLA 8th Edition
When you write about a collaborative work such as comics or a graphic novel without focusing on one person's role, begin your works-cited-list entry with the title. Then provide the names of the creators in the "Other contributors" slot preceded by a description of the role they played:
March. By John Lewis and Andrew Aydin, illustrated by Nate Powell, book 1, Top Shelf Productions, 2013.
As the MLA Handbook advises (17), when the role cannot be described using a phrase like "illustrated by," use a noun followed by a comma:
Superman: Birthright.
By Mark Waid, illustrated by Leinil Francis Yu, inker, Gerry Alanguilan, color artist, Dave McCaig, DC Comics, 2005.
Follow the guidelines in the MLA Handbook for the use of et al. (22): If more than two people made the same contribution (for example, if a work has three color artists), give the first name listed in the source followed by et al. In your prose, you may name as many of the contributors as you wish.
Work Cited
MLA Handbook. 8th ed., Modern Language Association of America, 2016.
https://style.mla.org/crediting-graphic-novel-creators
How to Cite a Multi-Volume Work
If the graphic novel is part of a multi-volume work, you may add information about the series following the medium of publication.
Example: Miller, Frank.
Just Another Saturday Night.
Milwaukie, OR: Dark Horse Books, 2005. Print. Vol. 6 of
Frank Miller's Sin City: Booze, Broads, & Bullets.
How do I cite a panel in a graphic novel or comic book that does not have page numbers?
If you are writing about a panel in a graphic novel or comic book without page numbers, provide readers with as much information as you can to direct them to the panel. This information might be a part or chapter number ("In a panel in chapter 3 . . .") or, if the work is not formally divided, an approximate indication of the panel's location ("Midway through the novel, we see a panel in which . . ." or "In the first third of the novel, the character is shown . . ."). If the work is short, this information may be omitted.
Works Cited
https://style.mla.org/citing-graphic-novels-without-page-numbers/