---
All current students, staff and faculty can register for a free digital campus subscription to the New York Times!
Create your free NYT campus subscription:
***If you have previously created a personal nytimes.com account, we recommend logging out of your account on the NYT webpage or clearing your browser's cache/cookies before activating your campus subscription.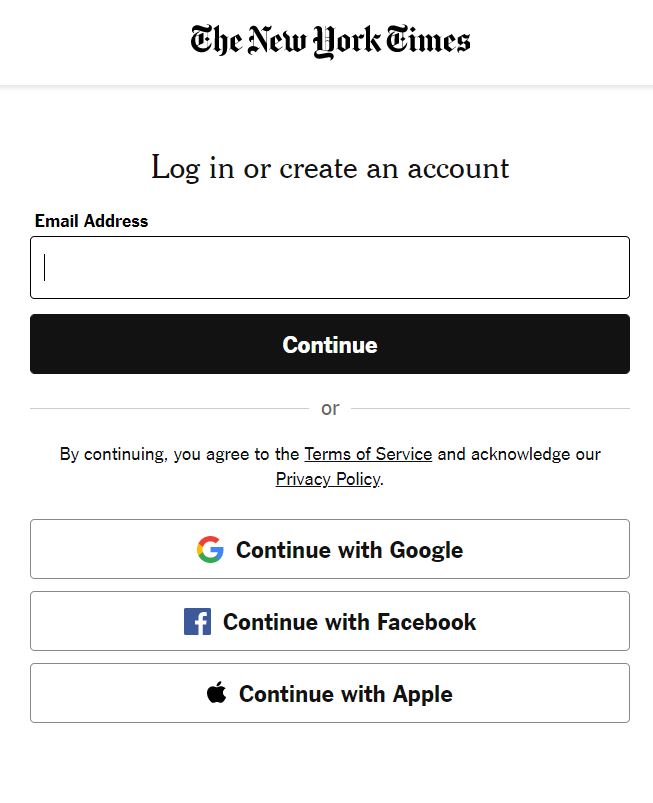 Go to the NYT registration page: http://fdlproxy.mnpals.net/login?url=https://ezmyaccount.nytimes.com/grouppass/redir (if creating your account off campus, you will be prompted to sign in through the ezproxy using your Star ID and password).
Click the blue Create Your Account button, enter your campus email address, then click Continue
Enter a password of your choice, then click Create My Account.
You should get a confirmation page with a blue Go to NY Times button. Click the button to access the NYT site. (If the button doesn't reroute you to the full site, just go to nytimes.com and click the login link on the upper right hand side of the page.
You should now have full access to the NYT page and you can download the NYT mobile app.
The Learning Network
Learning activities for students based on Times articles, photos, videos, graphs and more.
NYT Podcasts
The New York Times offers a range of daily and weekly podcasts, covering daily headlines, opinion pieces, interviews and book reviews.
Times Video
Features breaking video coverage, original documentaries and ongoing video series.
New York Times Archival Materials:
Frequently Asked Questions
How do current students, staff and faculty activate their account?
Current students, staff and faculty can activate their account using their campus email address by following the instructions found in the "Create Your Account" tab found in this library guide.
How long will my NYT access last?
Students have access to NYT until their FDLTCC graduation date.
What if I already have a personal subscription to the New York Times?
If you already have a personal NYT account and would like to cancel it before switching to the campus subscription, contact NYT customer service through the
help page
.
What is included in the NYT campus subscription?
The FDLTCC campus subscripiton gives you unlimited access to nytimes.com and the NYT mobile app. You also have access to additional NYT content including videos, podcasts, photography and newsletters.
How far back does does the NYT content go?
The NYT campus subscription gives full access to nytimes.com daily publications.
Archival Materials:
Note: All NYTimes.com Pass users have unlimited access to the New York Times archived articles outside the 1923–1980 date range. Each day of their pass, users may access up to five complimentary articles published between the years 1923 through 1980.