"
False or misleading content presented as news and communicated in formats spanning spoken, written, printed, electronic, and digital communication
." -Nolan Higdon, Media Scholar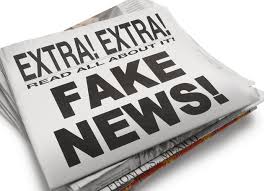 Welcome to the Erickson Library's Fake News guide. You'll find tabs at the top that will lead you to additional information with print and online resources.

The Erickson Library is here to help you find credible and reliable information. Please feel free to call or email with any of your research questions!
Erickson Library Hours and Contact Information
Monday-Thursday: 8:00am-4:30pm
Friday: 8:00am-4:00pm
Phone: (218) 733-5912
Email:
lsclibrary@lsc.edu
Interactive Media Bias Chart
Factitious
: Test your instincts in this online game. Can you spot a fake story?
Add these Browser Extensions to Detect Fake News
Trustedweb
: Select from 12 Extensions listed to help you avoid fake news
Informable
: Test your news literacy