Research Countries and Cultures (Databases)
A to Z the World

Country reports for 175 countries include basic geography and political information as well as descriptions of business culture, human rights and religious freedom information, and travel warnings.
CountryWatch Country Reviews

An up-to-date source of information on countries of the world. CountryWatch provides both basic statistic and in-depth information on political and social conditions.
Research Countries and Cultures (Books)
Book Search
Book Search searches the listing of books and ebooks available at the Normandale Library.
Note: Book Search results include both online ebooks and paper books available for pickup at the library. Follow these instructions to request a paper book (PDF) be held for pickup.
Gale eBooks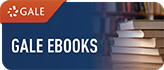 Gale eBooks is a collection of full-text e-books including encyclopedias, dictionaries, and other reference books in biography, history, literature, medicine, and more.
Call, e-mail, or chat with a librarian for more research assistance. We're happy to help!

(952) 358-8290

Email

Note: Your chat question may be directed to a librarian from another college when Normandale librarians are unavailable.
Access Databases from Off Campus
Access Databases from Off Campus
In order to access databases and other Library resources from off campus, login with your
StarID
and
password
when prompted.  Off-campus access to library databases is only available to current Normandale students, staff, and faculty.