About Articles and Databases
The library doesn't just have books. There are also lots of other kinds of materials, including articles from publications available electronically from home. The video below explains where these articles come from and how they are organized in the library.
Reference databases for background information:

Gale eBooks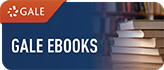 Gale eBooks is a collection of full-text e-books including encyclopedias, dictionaries, and other reference books in biography, history, literature, medicine, and more.
Database for finding journal and magazine articles:

Academic Search Premier


Academic Search Premier is a multi-disciplinary database designed specifically for academic institutions. It includes articles from academic journals, popular magazines, and major newspapers.


Database for finding newspaper articles:

ProQuest News & Newspapers
Provides full text coverage of thousands of U.S. newspapers.
Book Search
Book Search searches the listing of books and ebooks available at the Normandale Library.
Note: Book Search results include both online ebooks and paper books available for pickup at the library. Follow these instructions to request a paper book (PDF) be held for pickup.
General Collection
All kinds of books can be found in the library's general collection. Books in the general collection can be checked out using your student ID card.
Reference Collection
Reference books contain facts and other authoritative information. They are not meant to be read from start to finish. Instead, they can be consulted to find information on a particular topic. Examples of reference books: dictionaries, encyclopedias.
?
How to Find Books on the Shelf