Book Search
Book Search searches the listing of books and ebooks available at the Normandale Library.
Note: Book Search results include both online ebooks and paper books available for pickup at the library. Follow these instructions to request a paper book (PDF) be held for pickup.
General Collection
All kinds of books can be found in the library's general collection. Books in the general collection can be checked out using your student ID card.
Reference Collection
Reference books contain facts and other authoritative information. They are not meant to be read from start to finish. Instead, they can be consulted to find information on a particular topic. Examples of reference books: dictionaries, encyclopedias.
​
How to Find Books on the Shelf
About the Library
Information about library hours, study rooms, the library research computer lab, and contacting the library.
About Articles and Databases
The library doesn't just have books. There are also lots of other kinds of materials, including articles from publications available electronically from home. The video below explains where these articles come from and how they are organized in the library.
Reference databases for background information:

Gale eBooks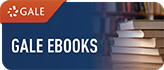 Selected dictionaries, encyclopedias, and reference books in many subjects.
Database for finding journal and magazine articles:

Academic Search Premier (EbscoHost)


Articles in all subjects from scholarly journals, magazines, and newspapers. An all-purpose database and often a good place to start.


Database for finding newspaper articles:

ProQuest News & Newspapers


News articles from U.S. newspapers. Includes the Washington Post, Wall Street Journal, Los Angeles Times, Chicago Tribune, Star Tribune, and more.
Call, e-mail, or chat with a librarian for more research assistance. We're happy to help!

(952) 358-8290

Email

Lacey Mamak
Reference and Instruction Librarian
lacey.mamak@normandale.edu
Note: Your chat question may be directed to a librarian from another college when Normandale librarians are unavailable.

Access Databases from Off Campus
Off-Campus Access Info
In order to access databases and other Library resources from off campus, login with your
StarID
and
password
when prompted.  Off-campus access to library databases is only available to current Normandale students, staff, and faculty.