Find Local & Regional Newspaper Articles
Minneapolis Star Tribune (ProQuest)
Local and regional news, including community events, schools, politics, government policies, cultural activities, local companies, state industries, and people in the community.
St. Paul Pioneer Press (Newsbank)
Text-only articles (no images) from Pioneer Press and TwinCities.com from 1988 to the present. To see each page of the paper as it appeared in print (with images and ads), see the
print layout of St. Paul Pioneer Press
, available for 2018 - present.
Note: 1988-
ProQuest News & Newspapers
Provides full text coverage of thousands of U.S. newspapers.
Academic Search Premier

Academic Search Premier is a multi-disciplinary database designed specifically for academic institutions. It includes articles from academic journals, popular magazines, and major newspapers.
JSTOR

JSTOR contains hundreds of scholarly journals from all disciplines. Full text coverage varies by journal.
Academic OneFile (Gale)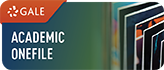 Academic OneFile offers sources on a wide range of topics from scholarly journals and magazines and newspapers.
---
Need more options? Not finding what you need? Try a different database!
Article Databases by Subject
All of the library's online collections, organized by subject.
Choosing a research topic can take a bit of trial and error. After choosing a topic, you may need to refine it as you start your research. The key to choosing and researching any topic it to find something that is neither too broad or too narrow. If your topic is too broad, you may find too many articles and books. If your topic is too narrow, you may not find enough research.

To help you understand the research cycle and how to choose an appropriate topic, watch the video below from North Carolina State University Library.