Use these databases to find articles on your topic. You can find newspaper, magazine, and journal articles.
Academic Search Premier

Academic Search Premier is a multi-disciplinary database designed specifically for academic institutions. It includes articles from academic journals, popular magazines, and major newspapers.
Academic OneFile (Gale)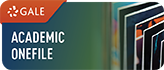 Academic OneFile offers sources on a wide range of topics from scholarly journals and magazines and newspapers.
Combined Search
Combined Search helps find articles, books, and videos from the library collection.
Note: Combined Search results include both online content and paper books available for pickup at the library. Follow these instructions to request a book (PDF) be held for pickup.
The library's Combined Search searches many of our databases at once.
In order to get the best results be very specific with your search terms.
After searching, change your search words or use the filters on the left side to refine your search further.
Opposing Viewpoints (Gale In Context)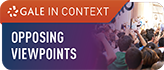 Opposing Viewpoints (Gale In Context) provides full-text articles and reference material on a wide range of social issues.
---
Need more options? Getting stuck? Try a different database!
Article Databases by Subject
All of the library's online collections, organized by subject.
Research is a process. You probably won't find everything you need on the first try. You may have to try several of these databases to find all the information you need.
If you can't find much on your topic, try different keywords. Using synonyms or broader related terms can help you find more articles. As you research, look for new keywords to try.
The following videos contain research tricks and tips to help your search.
Picking Your Topic IS Research
Choosing and Using Keywords

Call, e-mail, or chat with a librarian for more research assistance. We're happy to help!

(952) 358-8290

Email
Note: Your chat question may be directed to a librarian from another college when Normandale librarians are unavailable.
Access Databases from Off Campus
Access Databases from Off Campus
In order to access databases and other Library resources from off campus, login with your
StarID
and
password
when prompted.  Off-campus access to library databases is only available to current Normandale students, staff, and faculty.