Science E-book Collection (Gale)
Selected ebooks on science topics from Gale.
Science (Gale OneFile)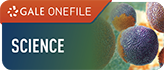 Articles from scholarly science journals and science and industry magazines.
Regional Business News

Newspaper, magazine, and newswire articles from regional business publications in the U.S. and Canada.
Business Source Premier
Articles from business journals and magazines, company profiles with SWOT analyses, and industry reports.
Business (Gale OneFile)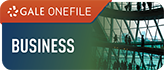 Articles from business newspapers and trade publications on accounting, economics, finance, and marketing.
Web - Government and Associations