Science E-book Collection (Gale)
This collection of reference e-books covers a broad range of science topics including biotechnology, chemistry, computer sciences, space sciences, and more.
Science (Gale OneFile)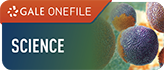 A collection of hundreds of science journals
Regional Business News

Provides access to 75 full text business journals, newspapers and news wires from all metropolitan and rural areas within the United States.
Business Source Premier
Business Source Premier covers all aspects of business, including marketing, management, MIS, POM, accounting, finance, econometrics, economics, industry and market research reports. Includes peer-reviewed, scholarly publications, searchable references; trade journals, and monographs.
Business (Gale OneFile)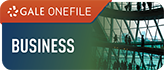 Business (Gale OneFile)
contains over 4,000 business newspapers and trade publications covering areas such as accounting, economics, finance, and marketing.
Web - Government and Associations