These databases contain articles from health-related magazines and scholarly journals. You may not be able to find articles specific to a particular product, but you will be more likely to find information about the health problem or issue the product claims to relieve. Use this information to evaluate your product. Consider, for example, what medical research suggests is the best way to treat the problem. Does your product follow these recommendations?
Health & Wellness (Gale)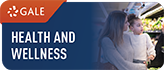 Both academic and non-academic articles on health and wellness topics.
Health Source: Consumer Edition

Provides access to nearly 80 full text, consumer health magazines covering health topics including the medical sciences, food sciences and nutrition, childcare, sports medicine and general health.
Consumer Health Complete

Consumer health information (meant for patients and the general public) from popular health magazines, medication guides, and some ebooks.
Search Consumer Information
Consumer Reports on Health
Presents objective facts and clear recommendations to help you make smart decisions about your health--from nutrition and weight loss to prescription drugs, disease prevention, pain relief, and more.
ClinicalTrials.gov
A registry and results database of publicly and privately supported clinical studies of human participants conducted around the world.
U. S. Food & Drug Administration (FDA)
Protecting the public health by assuring the safety, efficacy and security of human and veterinary drugs, biological products, medical devices, our nation's food supply, cosmetics, and products that emit radiation.
Call, e-mail, or chat with a librarian for more research assistance. We're happy to help!

(952) 358-8290

Email

Note: Your chat question may be directed to a librarian from another college when Normandale librarians are unavailable.
Access Databases from Off Campus
Off-Campus Access Info
In order to access databases and other Library resources from off campus, login with your
StarID
and
password
when prompted.  Off-campus access to library databases is only available to current Normandale students, staff, and faculty.