Find Articles by Database
CINAHL Plus with Full Text

Peer-reviewed research articles from health care journals, nursing Continuing Education (CE) modules, standards of practice, evidence-based care sheets, and some health care ebooks. The primary database for nursing research.
Note: For more help using CINAHL, watch this video tutorial.
Nursing & Allied Health Premium (ProQuest)
Articles from academic and trade publications in nursing and allied health professions. Includes a video library of clinical trainings in nursing.
.
Medical Database (ProQuest)
Articles from health care and clinical science journals. Includes citations and abstracts from MEDLINE.
Natural Medicines
Evidence-based information on dietary supplements (herbs, vitamins, minerals), and other complementary or alternative treatments.
Health & Wellness (Gale)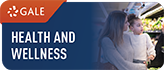 Both academic and non-academic articles on health and wellness topics.
Need more options?
The library has many more health-related databases. Use this link to find more databases to search:
Nursing & Allied Health Databases
Full list of Normandale Library's Nursing and Allied Heath Databases
Find Articles by Journal Title
Journal Title Search
If you know the name of the journal you want to search, use the Journal Title Search to see if it is available in print or online from the library.
Examples:
American Journal of Nursing
MedSurg Nursing
Journal of Community Nursing
Nursing Management
**Hint: Select "Title contains all words" and search Nursing to find all journals that contain the word Nursing in the title.**
Find Articles in Print Journals
The Normandale library subscribes to the following nursing journals in print:

American Journal of Nursing
Journal of Nursing Education
Nursing
Nursing Research

Browse these journals for articles and topic ideas.
---
The library also has additional, older nursing journals. To find more print journals, use the library catalog. Use the advanced search, set the format to periodical, set the drop-down to subject, and search 'nursing'.
Book Search
Book Search searches the listing of books and ebooks available at the Normandale Library.
Note: Book Search results include both online ebooks and paper books available for pickup at the library. Follow these instructions to request a paper book (PDF) be held for pickup.
**Hint: to find specific articles from any of these journals, try the Journal Finder above and seach online.**
What are Scholarly Sources?
Scholarly sources, sometimes referred to as an academic source, are articles written by experts, scholars or researchers and are published for other experts, scholars, researchers and students. The articles are published in scholarly journals and the information is often peer-reviewed by experts in that field. When peer-reviewed, the information and research is evaluated and assessed for quality before it is published. The author and authors are presenting new information to the reader that was usually created by a research study where they collected data through research methods.
What is the Purpose of a Scholarly Source?
The purpose of scholarly sources is to inform the reader. But it is sometimes also meant to advance and expand research or knowledge in a field, which also expands the understanding, theory and practice in that field for everyone.
The big difference between scholarly information and information found in popular websites and magazines is the purpose. Popular sources are meant to entertain and create revenue for the publisher, while scholarly sources are meant to inform and advance a field of study.
What do they Look Like?
Scholarly articles have common attributes that are often represented with section headings, which are common sections of a research article, they include, abstract, literature review, methods, summary, conclusion, discussion, bibliography, charts or graphs.
The content will be lengthy and you will not find a lot of color images or advertisements.
Within the text of the article, you will find many citations.
The language is technical and the vocabulary is advanced.
Where do I find a Scholarly Source?
You will find these articles through the library databases, such as Academic Search Premier, Expanded Academic ASAP, JSTOR, PsycArticles.
To access a list of all of our databases that is organized by subject go here,
Article Databases by Subject
Research is a process. You probably won't find everything you need on the first try. You may have to try several of these databases to find all the information you need.

If you can't find much on your topic, try different keywords. Developing a list of keywords before you start searching in a database will help your research. Think about your topic. What are the keywords? What are synonyms for those keywords? What are other, related words? Make a list of words and then mix and match them in the databases to help you find articles. As you research, be on the lookout for new keywords to use.