Use the library's online databases to find all types of articles. from scholarly research articles to magazine and newspaper articles. The databases listed below also allow users to limit searches to articles published in particular countries. If an article you like does not appear in full text, click on the "Find Full Text" link to see if the full text is available in another database.
If you're not sure which database to use, ask a librarian!
Academic OneFile (Gale)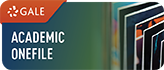 Academic OneFile offers sources on a wide range of topics from scholarly journals and magazines and newspapers.
ProQuest News & Newspapers
Provides full text coverage of thousands of U.S. newspapers.
Academic Search Premier

Academic Search Premier is a multi-disciplinary database designed specifically for academic institutions. It includes articles from academic journals, popular magazines, and major newspapers.
Find Country-Specific Overviews & Statistics
Country Overviews??

Statistical Data and Vizualizations
The library has many books on different countries and topics. Try searching for your country and/or your concept. If you find a book you like, write down the
call number
, which is like the book's address, and someone in the library will be happy to help you find the book on the shelf.
Book Search
Book Search searches the listing of books and ebooks available at the Normandale Library.
Note: Book Search results include both online ebooks and paper books available for pickup at the library. Follow these instructions to request a paper book (PDF) be held for pickup.
Call, e-mail, or chat with a librarian for more research assistance. We're happy to help!

(952) 358-8290

Email

Lacey Mamak
Reference and Instruction Librarian
lacey.mamak@normandale.edu
Note: Your chat question may be directed to a librarian from another college when Normandale librarians are unavailable.

Access Databases from Off Campus
Access Databases from Off Campus
In order to access databases and other Library resources from off campus, login with your
StarID
and
password
when prompted.  Off-campus access to library databases is only available to current Normandale students, staff, and faculty.