Find Primary Sources in Databases
Many library databases contain primary sources. Use the following databases to help you search for primary sources.
Ancient & Medieval History (Infobase)

Early world history from prehistory through the mid-1500s. Focuses on key ancient and medieval civilizations and regions with topic overviews, timelines, charts and maps, thematic comparisons, and some primary sources.
Salem History

Ebook encyclopedias on history topics from Salem Press including primary documents, important events and eras, and more.
Daily Life through History

Information on the daily lives of peoples throughout history from prehistory to the present. Includes overview articles and primary sources like maps, images, and documents. 
New York Times - Historical Access (ProQuest)
New York Times newspaper articles from 1851 - 4 years ago.
Artstor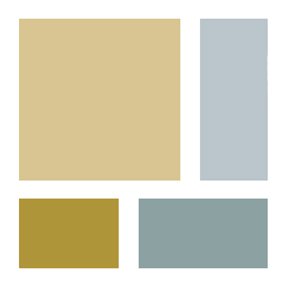 Images from museums and archives covering the arts, architecture, humanities, and social sciences.
Note: To download images, first register for a free Artstor account.
Find more database options here:
Primary Sources Databases
Here you will find a list of online databases to help you find primary source documents, images, newspapers, photographs, transcripts, maps and more.
Find Primary Sources in Books
Books usually provide you with substantial information and detail on a topic. Most books also include bibliographies that lead you to other sources related to your topic. Books on historical topics may also contain primary sources, either as excerpts or in their entirety.
History E-book Collection (Gale eBooks)
Selected ebooks on American and world history topics from Gale. Many of these e-books contain primary sources. Select a title and look at the table of contents for primary sources.
American Decades Primary Sources (ebook encyclopedia)
A collection of 20th Century American history PRIMARY SOURCES.
Select desired decade in the dropdown menu
to view chapter links for that
decade.
Also available in paper form in the Library's Reference section: 
REF  E169.1  .A64752  2004.
Milestone Documents in World History
REF D5 .M54 2010
Key documents from all important world cultures are included, from the ancient Near East and ancient Egypt to the Greek and Roman Empires, medieval Islam, Renaissance Europe, and modern Africa and Asia. Constitutions, speeches, letters, acts, treaties, and legal cases are all covered.
Book Search
Book Search searches the listing of books and ebooks available at the Normandale Library.
Note: Book Search results include both online ebooks and paper books available for pickup at the library. Follow these instructions to request a paper book (PDF) be held for pickup.
Find Primary Sources on the Internet
Use the internet to find primary sources. There are many websites that contain primary sources which can be a great starting point for finding sources. The following list of websites all contain primary sources.
World History, pre-1450:
Pompeii Bibliography and Mapping Project
A full-text repository and a Geographical Information System (GIS) of the ancient city of Pompeii.
Inquisition Collection: Hesburgh Libraries of Notre Dame
Several hundred items, from printed volumes to unique manuscripts and images, on the general theme of inquisition.
Open Domesday
Digital copy of the Domesday Book, including geographic and biographic information.
Digital Atlas of Roman and Medieval Civilizations
Spatial and temporal analyses of civilizations of western Eurasia, as well as original maps illustrating aspects of ancient and medieval civilization.
Perseus Digital Library
Primary and secondary sourcesfrom a variety of historical time periods (Ancient Greece and Rome, Renaissance, etc.).
General World History:
World Digital Library
WDL makes available significant primary materials from countries and cultures around the world. The collection includes books, manuscripts, maps, newspapers, journals, prints and photographs from 1200 BCE - 2000 CE.
HathiTrust Digital Library
Digital collections of the libraries of major research universities.
Avalon Project: Documents in Law, History, and Diplomacy
Legal and diplomacy documents (e.g., treaties) from ancient times through the 20th century. A project of the Yale Law School Law Library.
World Religions Photo Library
World Religions Photo Library specialises in the major faiths of Christianity, Islam, Hinduism, Buddhism, Judaism and Sikhism - places of worship, rites of passage and sacred sites. Stock also includes minority religions, ancient and modern cults, sacred foods, festivals plus ecclesiastical and votive objects.
British Library Online Gallery
Includes 30,000 items from the British library, including a wide variety of primary sources: maps, books, and photographs.
EuroDocs: Online Sources for European History
A wealth of primary source material from 48 countries (plus Vatican City). Sites are sorted by country. Available sources include letters, facsimilies of paintings and photographs, journals, and official documents.
Harvard University Libraries Open Collections Program
he Open Collections Program "offers new, virtual collections of thematically linked material selected from numerous Harvard repositories. Each collection is easily searchable on the web." Collections include: Islamic Heritage Project, Expeditions and Discoveries, Immigration to the United States, and Women Working.

American History:
Digital Public Library of America - Primary Source Sets
Selected primary source materials organized by topic. From notable archives, museums, and libraries across the country.
New York Public Library Digital Library Collection
A collection of photographs, manuscripts, letters, books, posters, maps, and other primary sources.
Library of Congress
Contains approximately 12 million records representing books, serials, computer files, manuscripts, cartographic materials, music, sound recordings, and visual materials. Also, provides access to many primary sources from American history, including maps, historic newspapers, manuscripts, and photographs.
The National Security Archive: The Atomic Bomb and the End of World War II: A Collection of Primary Sources
The Archive serves as a repository of government records on a wide range of topics pertaining to the national security, foreign, intelligence, and economic policies of the United States. The Archive also collects and publishes declassified documents obtained through the Freedom of Information Act.
American Memory
Provides "a gateway to rich primary source materials relating to the history and culture of the United States. The site offers more than 7 million digital items from more than 100 historical collections."
Freedom Riders in the South, 1961 (FBI Archive)
Materials from the FBI Library about the 1961 Freedom Rides, a civil rights movement action against racial segregation on buses in the South.
American Indian Movement and Native American Radicalism
Materials from the FBI Library about the American Indian Movement (AIM) which was formed in 1968.
Black Liberation Army (FBI archive)
Materials from the FBI Library about the Black Liberation Army (BLA) which operated from 1970 to 1981.
Umbra Search
Umbra Search is a specialized search engine that connects you to documents and photographs related to African American history and culture available online in different libraries, museums, and archives.