Find Empirical Articles (peer-reviewed)
Scholarly or peer-reviewed journal articles contain research of experts in a field. They are often very specific, complex, and contain substantial bibliographies.
MEDLINE/PubMed
PubMed contains citations to articles in MEDLINE and other sources. Selected full text articles available. Click the Find Full Text button with the Normandale logo to see if the full text of the article is available in another database.
PsycARTICLES

Provides full-text articles from journals published by the American Psychological Association and its affiliated associations.
Academic Search Premier

Academic Search Premier is a multi-disciplinary database designed specifically for academic institutions. It includes articles from academic journals, popular magazines, and major newspapers.
Academic OneFile (Gale)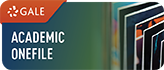 Academic OneFile offers sources on a wide range of topics from scholarly journals and magazines and newspapers.
JSTOR

JSTOR contains hundreds of scholarly journals from all disciplines. Full text coverage varies by journal.
What do scholarly articles look like?
Scholarly articles have common attributes that are often represented with section headings, which are common sections of a research article, they include, abstract, literature review, methods, summary, conclusion, discussion, bibliography, charts or graphs.

The content will be lengthy and you will not find a lot of color images or advertisements.

Within the text of the article, you will find many citations.

The language is technical and the vocabulary is advanced.